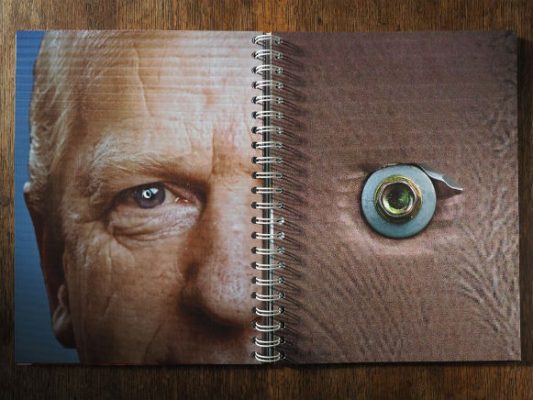 This year Ireland has been blessed with great photo books from native photographers, with Ciarán Óg Arnold's I went to the worst of bars hoping to get killed, but all I could do was to get drunk again and Eamonn Doyle's On being two of the strongest releases. Both received critical recognition and praise nationally and internationally, with Arnold being the inaugural Irish winner of the prestigious MACK First Book Award. Joining this illustrious group of Irish photographers is Mark Duffy and his new book Vote No. 1, for which he recently picked up the Vienna PhotoBook Award and was also shortlisted for the Luma Rencontres Dummy Book Award Arles. Vote No. 1 sees Duffy approach the topic of electioneering, which has been thrust into the centre stage in recent months with the U.K. General Election, the American Presidential Election and our own Local and European Elections. It's the latter that provides the visual backdrop for Duffy's book which captures the visual culture of election posters and the accidental distortion caused by their erection in public spaces. The images document the at times brutal disfigurement of the election candidates as they seek election/reflection via personal advertisement in their localities. Tonight sees the launch of Vote No. 1 by RTÉ political correspondent David Davin-Power in the Gallery of Photography. The gallery is currently playing host to a critical look at the visual power of CJ Haughey, which in itself will provide another facade to this already intriguing body of work.
***
Originally published on Le Cool Dublin.
You can read an archive of my Le Cool work here.