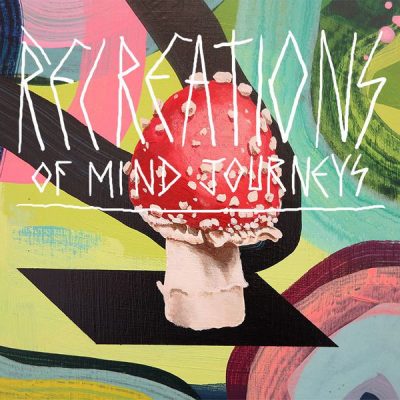 The space and surroundings an artist occupies has a wide and far-reaching impact on the creation of his or her work. A change in location can spur a new painting or song. A change of scenery can initiate a different material or approach. This sense of artist proximity intertwined with creativity features prominently in Recreations of Mind Journeys, which opens this Friday in Eight Gallery on Dawson Street. The show is the latest body of work by James Kirwan, and was borne out of his move to Westport, County Mayo close to two years ago. Comprising of a new series of paintings, Recreations… was inspired by global treks Kirwan has taken in his mind, via images collected from National Geographic and Google, as well as his explorations in Mayo. Kirwan, who is known for his vibrant and engaging paintings, has also ventured in the realm of sculpture for the first time for the show. This is a show that is very much an explorative and interactive piece as Kirwan invites you to travel with him and venture to new and exciting places as he tells tales of ancient civilizations and cultures of far-flung places, some of which may be real all of which are fun.
The show opens this Friday at 6pm and runs daily until November 22nd. You can check out more details about the show here.
***
Originally published on Le Cool Dublin.
You can read an archive of my Le Cool work here.