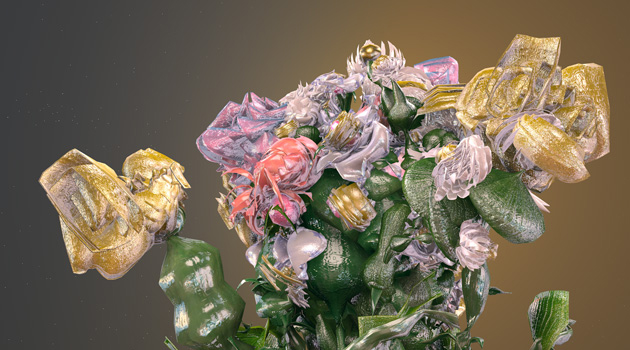 AIDAN KELLY MURPHY INTERVIEWS BASSAM AL-SABAH ABOUT HIS CURRENT SOLO EXHIBITION AT SOLSTICE ART CENTRE.

In September 2017, Bassam Al-Sabah presented his first solo exhibition in Dublin's Eight Gallery, titled 'The dust carried me into the watchful summer'. It featured new work, produced during the artist's year-long residency in the RHA, which was awarded as part of their Graduate Studio Award, following Al-Sabah's graduation from IADT Dún Laoghaire. The exhibition saw Al-Sabah investigate the blurred boundaries between fantasy and reality, adolescence and adulthood – themes that were further explored in his subsequent exhibition, 'Illusions of Love Dyed by Sunset', at The LAB, Dublin, in 2018. That show featured an emotionally evocative new film, Fenced Within the Silent Cold Walls, which examined loss through the digital recreation of his former family home in Iraq.

The artist's largest solo show to date, 'Dissolving by the Worm Moon', opened on 31 August in Solstice Arts Centre, Navan. As well as the continuation of these core thematic inquiries, the show resumes Al-Sabah's poetic approach to titling. "All my work is made at once, including my writings", he notes. "It then collides into itself. I like the idea of the works being poetic; they're not hyper-critical but offer a poetic view of something".

Al-Sabah embraces a broad range of mediums, including painting, sculpture, video and installation. The current show at Solstice also features textile rugs. "In my practice, I'm interested in seeing how something like a rug interacts with 3D printed sculptures", he explains, "and then, in turn, how they interact with digital images or film. When you enter into a medium-specific show, your brain is in that mode; but when you're constantly shifting back and forth between different ways of making, you try to figure out how they relate to each other, mimicking the shift between fantasy and reality. Artworks don't necessarily have to be well-made; they just have to sit there and be proficient, pretending that they're an object – but they don't need to function like an object to do that."

Grendizer – a robotic anime character, created in the 1970s – reoccurs across Al-Sabah's practice, including in his latest film. The robot featured in 74 episodes of UFO Robot Grendizer, and while the initial Japanese run of this series ended in 1977, it became a staple TV show in the Middle East for decades to come. "Everyone knows it", he states: "It's been on since the late 70s; the last episode would air, then the next day, the first would start again." In Iraq, the series ran during a period of turbulence that included the Gulf War and the 2003 invasion of Iraq. The artist rarely discusses his personal experiences of violence, instead focusing on his innate perception of childhood. "I'm aware that people have a knowledge of what happened", Al-Sabah explains, "I don't need to repeat that – people died, and I don't need to tell you that it was wrong. I've lived in Ireland for 15 years and was in Iraq for 9 years, so I'm not in a position to speak for an Iraqi public, as I have no relation to that anymore. My experience was very parochial: my home, my school and my relatives' houses. With the work, I'm aware that people have basic knowledge of the country's recent history, so it's about trying to say: well actually there's this other thing".

Al-Sabah's vibrant, and at times, lurid colour palette sits alongside the more grotesque and violent elements. His broad medium choices and nostalgic subject matter, produce a distinctive aesthetic experience, fusing cultural references, that, while alien to us in Ireland, still have a sense of familiarity. Al-Sabah's artistic sensibility partly stems from his interest in a 'post-internet' aesthetic: "I was interested in watching works that were termed as post-internet. I'm not a fan of the term, but I think of it as a set of tools to critically look at something – as a way of thinking about a generation who have grown up in a media saturated environment, with the internet making that media more malleable, allowing people to float in and out."

The dust carried me into the watchful summer – courtesy of the artist
The artist's exhibitions can generate a sensory overload, through the use of intense platforms and a preoccupation with chronological incoherence. "In my experience, the most interesting exhibitions tend to be conceptually messy", he muses. "It's great to be confused in front of an artwork – that's the best place to be. It's nice to walk into a show and feel like you might miss something if you're only there for ten minutes. As an artist, I want the audience to want to be there; to sit and absorb it. I like the idea of exposure to a lot of different things. I don't come from a culture that views aesthetic purity as apex. I'm interested in the overwhelming feeling of childhood, so why not make that part of the exhibition?"

In his latest solo exhibition, Al-Sabah continues the frenetic pace established in previous shows. New works, as well as reconfigured older works, are installed across three gallery spaces in Solstice. These nods to past iterations reflect the artist's commentary on nostalgia as a powerful force in modern advertising and content creation, which sees these things becoming "part of a cultural memory; even if you never directly experienced them, you still have a sense of nostalgia about them." Al-Sabah leans into this issue, questioning rose-tinted views of the past. He is particularly interested in thinking about "what childhood, with all its references, means to someone who is an adult now", noting: " I don't necessarily want to live it again – I'm not commemorating it; there's not a sense of yearning for it." Instead, the artist finds nuanced ways to reference his own personal landscape through his work, allowing for universal readings and intimate experiences.

Aidan Kelly Murphy is a writer and photographer based in Dublin, and Associate Editor of CIRCA Art Magazine.

Bassam Al-Sabah is an artist based in Dublin. 'Dissolving by the Worm Moon' continues at Solstice Arts Centre until 26 October.

Main Image – Wandering, Wandering with a sun on my back, 2018, CGI film; courtesy of the artist
***
Originally published in VAI Ireland News Sheet September/October 2019