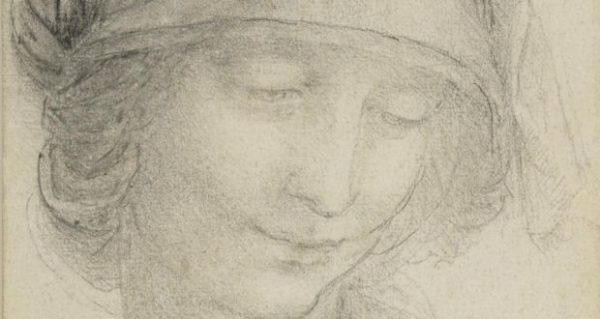 I'll set out my stall earlier on this one – I like Leonardo Da Vinci. He can provoke mixed responses from people, something which I discovered when I excitedly told people over the last few weeks and months that 10 of his drawings were coming to/are now in the National Gallery of Ireland. No one I spoke to doubted his talents or abilities but some seemed vexed by the level he has been elevated to in contrast to his peers – to put it simply: to some he is the Renaissance man, to others he is merely a Renaissance man and not the Renaissance itself. In recent years Da Vinci, and the myth that surrounds the man, has appeared in books, movies, computers games and numerous outlets that serve both commercial and artistic interests.
It's easy to see why fans of Raphael, Caravaggio or Brunelleschi may be annoyed, similar to fans of The Clash and The Damned being annoyed when people assume that punk started and finished with the Sex Pistols. My view has always been that anything that encourages people to go to a gallery, engage with artworks, explore the masters and just generally think about art is a good thing. The trimmings that come with that can be debated till the cows come home but that's not the point is it? Recently on this Island we've seen the power that sport has to unify a national consciousness and draw people together in a homogenising way – we've also seen across both waters how this can happen with less pleasant results: Brexit & Trump. I've spoken to people recently that haven't stepped inside a gallery since their school days – they've been to see this show and feel like they've contributed to a collective experience.

The National Gallery of Ireland has presented 10 pages from Da Vinci's workbooks – some single sided, some double. In them we find the classic signifiers we would expect: the mirror writing, the multiple disciplines, the half-finished ideas and wonderful doodles. The was a personal level to the work I was not expecting and its this that draws you in further. We see Da Vinci's interests and the accompanying literature advises that many of the topics discussed in the pages were to do with proposed publications called 'treaties' – which like many, if not most, of Da Vinci's work were never finished. A haberdashery of subjects prevail in the works, from drawings of plump babies to a topographical study of a Florentine river, humourous studies of cats, lions and dragons to mechanical and anatomical calculations and annotations. The National Gallery of Ireland has successfully, through these 10 pages and accompanying text, presented a cross-section of Da Vinci's works, approach and life.
Whatever your opinion on the man, and as such the validity of presenting these pages over say another Renaissance master, just park it. We've been provided a rare opportunity to see into the workings and methodologies of a genius – and a five-hundred year old one at that. We may not get an opportunity like this in our lifetime so be sure to catch this show before it closes on Sunday.
(Tickets are free but booking is essential which can be done here. Really impressed with the system the gallery used to ensure a steady crowd is maintained and everyone can view the works – I went on a busy Saturday afternoon.)