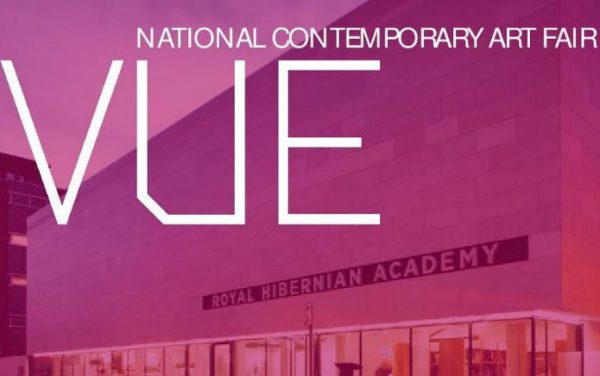 Ireland's premier contemporary art fair VUE returns to the Royal Hibernian Academy this evening. Beginning in 2007 and hosted in the RHA since 2011, VUE represents the pinnacle of indigenous Irish art and a must see for any art lover in the city. A host of galleries from ArtBox to Taylor Galleries, Eight Gallery to Olivier Cornet Gallery and many more are displaying works from their diverse range of artists. VUE provides a chance to see a cross section of works from established national and international artists, such as Richard Gorman and Enzo Cucchi, to key emerging artists including Steven Maybury.
As well as providing a platform for the public to view artists' work, the fair also offers the artists themselves the opportunity to seek advice from galleries. This year sees VUE and Savills present the The VUE Contemporary Art Prize for outstanding contribution to Irish art in the preceding 12 months, with the winner receiving a €5,000 prize.
The fair is an unparalleled chance for Dubliners, and those from further afield, to not only see works from the capital but from galleries across Ireland, North and South, all housed under one roof. So even if you're not in the market for a piece be sure to head down and catch this snapshot of contemporary art in Ireland which is as revealing as it is vital. VUE's preview is tonight from 6pm to 8pm and is then open all weekend from 11am to 8pm on Friday, 11am to 7pm on Saturday before closing on Sunday 12pm to 6pm.
***
Originally published on Le Cool Dublin.
You can read an archive of my Le Cool work here.