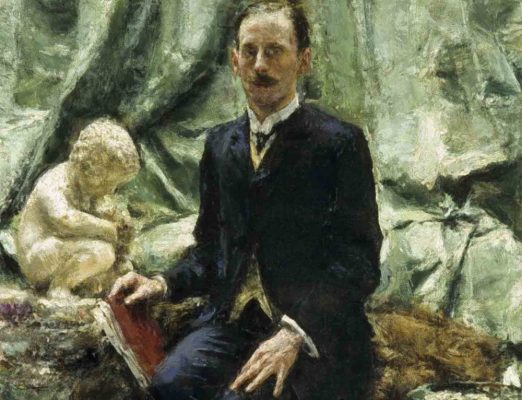 The sinking of the RMS Lusitania in May 1915 represented the single biggest naval loss of life during The Great War. As well as this tragedy, Ireland also felt the loss of it's most prominent and important philanthropist and art dealer of the early 20th Century – Sir Hugh Lane. While Lane is more keenly associated with the Hugh Lane Gallery, which he originally set-up as the Municipal Gallery of Modern Art in 1908 and widely regarded as the world's first public Modern Art gallery, his personal history is also entwined with that of the National Gallery of Ireland. Lane was a Governor and Guardian of the gallery from 1904 and in 1914 was appointed to the role of Director, a position he held until his untimely death a year later aged 39. During his lifetime he presented over 20 paintings to the National Gallery. However, it was his death that saw Lane provide his most significant artistic and financial help with The Lane Bequest – a gift of over 40 paintings and sculptures, and The Lane Fund – a residual part of his estate which has been used ever since for the purchase of Irish and International art. As well as highlighting Lane's contribution to Ireland's galleries this exhibition also provides a look at the benefactor's personal life via archival material. These furnish a greater insight into his relationships with figures such as his aunt Lady Gregory and artist Sarah Cecilia Harrison – the former of whom was a founding member of The Abbey Theatre, while the latter claimed in 1915 to have been engaged to Lane prior to his death. This coupling of gifts presented during Lane's lifetime, artworks purchased in recent decades using his donations and archival primary sources helps to create a new perspective on the role Lane has, and continues to play, in the landscape of Ireland's National Gallery. Sir Hugh Lane (1875-1915), A Century Perspective opens this Saturday and runs until January 17th 2016.
***
Originally published on Le Cool Dublin.
You can read an archive of my Le Cool work here.