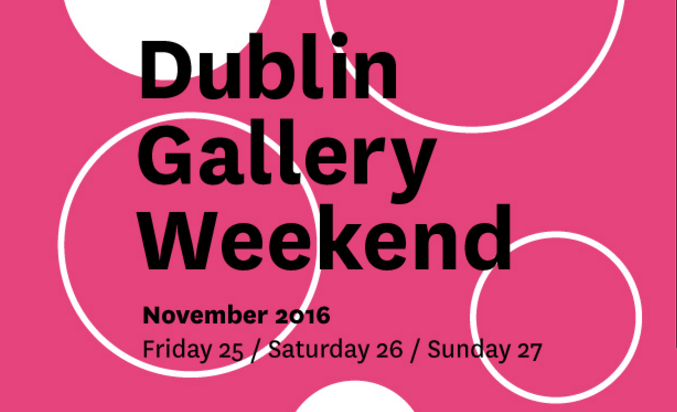 Dublin Gallery Weekend returns this weekend for it's sophomore year following a hugely successfully launch last year. 36 galleries either side of the Liffey are involved this year with 55 events taking place over Friday, Saturday and Sunday. As well several key artist talks there are a host of family friendly events taking place, notably @ 10:30am & 2:30pm on Saturday in The LAB on Foley Street and 2:30pm on Sunday in the National Gallery of Ireland.
One of the great initiatives for this year's festival is the walking tour events. Starting in several locations throughout the city on Friday, Saturday and Sunday, enthusiasts are brought along to several galleries in each locality – none are repeated so be sure to check-out the one that is closest to you.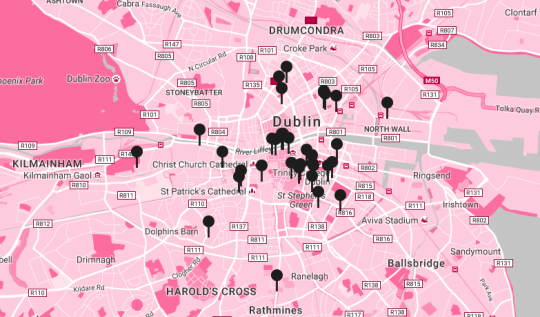 Including all of these unique events the main driver behind the weekend is the litany of great exhibitions that are on across Dublin's galleries. Below are is a small selection of some of the great shows worth checking out this weekend:
Mother's Tankstation – Watling Street
Yuri Pattison – sunset provision
New conceptual show from this year's Frieze Artist Award Winner on the merging of working and social lives.
The Library Project – Temple Bar
Halftone print fair
Second edition of The Library Project's multi-disciplines print fair. Look out for works from Jordan McQuaid, David Farrell, Steven Maybury and Shane Lynam, closes Sunday!
Kathy Prendergast – Atlas
New show from Prendergast featuring a 100 AA Road Atlas of Europe presented as a commentary on displacement in Europe.
Sonia Shiel – Pet Boy and The Bird's Dream
New play written and directed by Sonia Shiel, live performance on Friday from 6pm – 7pm, booking essential, with installation views available on Saturday & Sunday.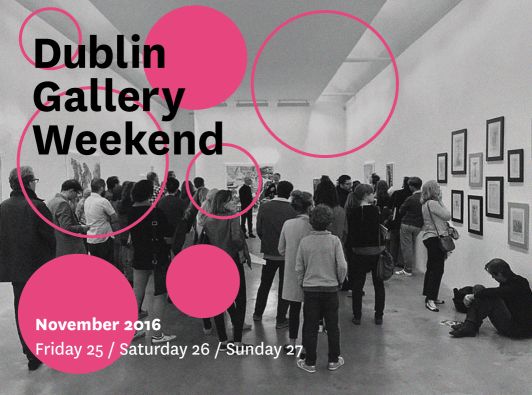 There are also lots of food & drink themed events taking place, including drinks in Temple Bar Gallery + Studios on Saturday from 6pm – 8pm in their atrium and an all day food tasting event in the Olivier Cornet Gallery on Denmark Street – the exhibiting artists have taken fruit and veg from their gardens to cook up a feast to enjoy alongside the art!
Dublin and her galleries are blossoming at the moment, Dublin Gallery Weekend is a timely reminder of that and a great showcase for her output. Be sure to check it out at some stage over the weekend! You'll regret it if you don't!
You can view the online listings here with an interactive online map here.