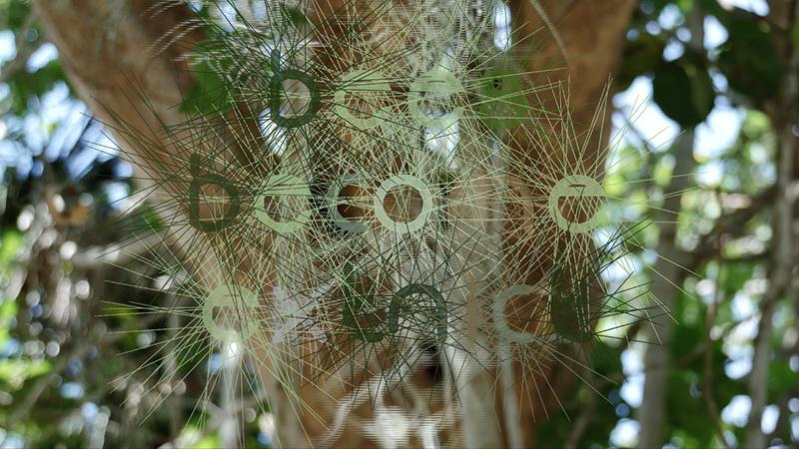 What: What if We got it Wrong?
Where: West Cork Arts Centre
When: 28th October to 14th December
It is the simple, but powerful, question proposed by British performance-poet Lemn Sissay in his poem What If? that provides the brief for the current show in West Cork Arts Centre. In his piece Sissay questioned whether the advancements made by mankind since the Industrial Revolution were actually progress at all. Why is it that the growth of industrialism, the expansion of populations and the accumulation of wealth are used as the barometers to gauge progress rather than the shrinking of the ice caps and the reduction of native species? Quite simply What if We got it Wrong? It is this notion, and specifically the ecological side effects of man, that is reflected on and explored in the show by 17 artists using a broad range of mediums including photography, video and print. The works contemplate what effects this perceived progress has had on the biodiversity of the natural world, with many pieces commenting on the impact felt in polar regions such as the Arctic and Norway, as well as others looking at more native impacts in the north and west of Ireland. As well as exploring the notion that we failed to advance during this time period, the idea that we digressed and caused irreparable damage is also raised and discussed – we are in the age of nuclear power a potent but potentially deadly energy source. This show was initially produced by Centre Culturel Irlandais in Paris in the build up to the COP21 climate conference in the French capital. At the talk French President François Hollande invited Irish counterpart Michael D. Higgins to talk on the effects of climate change. While it will invariably be the policies and discussions taking place at political tables that will affect legislation, a culture change is also required in order to drive appetite for this change to manifest itself. What if We got it Wrong? is timely food for that debate.
Full details on the show are available here.
***
Originally published on The Thin Air as part of the Picture This series.
Full article here.