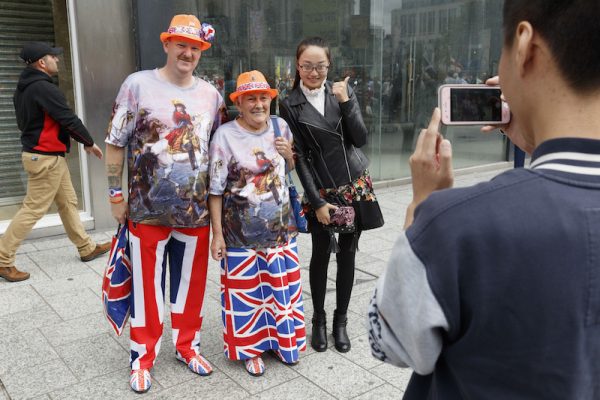 What: Welcome to Belfast 
Where: Belfast Exposed
When: 14th October to 23rd December
While it's safe to say that the notion of a more open and safe Belfast was almost universally hoped for prior to the Good Friday Agreement in 1998, few would have predicted that it would take less than two decades for the city's infamous peace walls and other locations of the Troubles to become major tourist attractions. Such has been the acceleration of the capital's tourism industry that over 7 million people a year visited the city in 2010, 2011 and 2012 – more than four times the entire population of Northern Ireland. These figures have no doubt increased since then, as 2012 marked the 100 years since the sinking of the Titanic and the opening of the city's Titanic visitor centre. Belfast has always been a port city and in recent years it has been the arrival of big ships rather than their departure that has become the norm. It is this clash of old and new, tragedy and rejuvenation, division and unity that forms the basis of the current show in Belfast Exposed featuring the work of British photographer Martin Parr entitled Welcome to Belfast. Parr has been established as one of the key documentary and photojournalistic eyes of his generation through his often satirical but respectful approach to his subject matter. His work often takes on anthropological views as he documents the tropes and idiosyncratic natures of people. We see tourists grinning beside locals decked out in their cultural signifiers, the glamour of cruise ships contrasted against the industrial docks of the Lagan and holidaymakers adding graffiti to peace walls as part of the 'Troubles Tours'. Belfast will be forever tied to the tragedy of the Titanic and the events of the subsequent decades that shaped the discourse of its standing as a modern city. In Welcome to Belfast Parr presents a visual dialogue of this city eternally intertwined with its past, a past that is shaping and defining its future.
Full details on the show are available here.
***
Originally published on The Thin Air as part of the Picture This series.
Full article here.