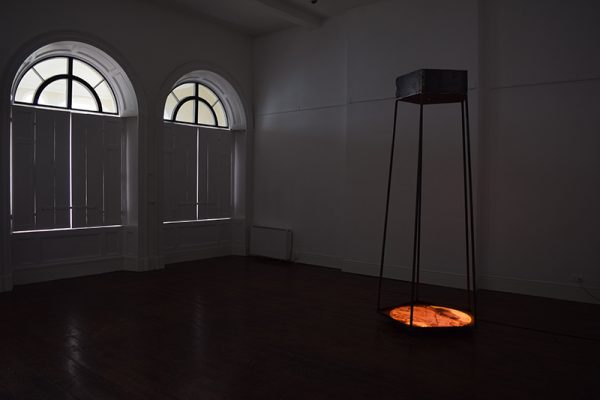 What: Time (Ireland) Act
Where: Sirius Arts Centre
When: 1st October – 30th October
2016 has presented the centenary of many events in Irish and European history, most notably The Rising in Dublin and the Battle of Somme in France. Many of these moments have provided departure points for exhibitions in 2016, but it is something less revered and less remembered with such gusto that has provided the inspiration for the latest show in Cork's Sirius Arts Centre – the Time (Ireland) Act of 1916. Introduced in the weeks following the Easter Rising, the Act saw Ireland scrap her own personal Dublin Mean Time and ape her sister's Greenwich Mean Time. The result saw the curious quirk of Ireland 'lose' 25 minutes and 21 seconds in order to ensure the homogeny between the islands. Time (Ireland) Act features the work of Ruth Clinton and Niamh Moriarty, who have been collaborating together since 2010 predominantly in the mediums of video, performance and installation. This exhibition is also the result of a year long residency the pair have undertaken in Cobh. The idea of 'losing' time and specifically 'losing' a 25 minute time period is one fraught with contradictions and counter-contradictions. In order to 'lose' something, one must own it, tangibly feel it. The minutes didn't disappear, they were moved, they remained the same, they were recorded differently. It is this notion of temporary and transitional that drives the work, whilst it is also a show looking at the concept of communication and recording – time is after all a means by which we record our actions and plan future adventures. The exhibition present installations featuring ancient modes of recording time, the sun, alongside more modern techniques, computers. It also constructs and carries nonlinear dialogues through it's various pieces with the notion of what is time and what can we do with its possibilities presented. Closing this Sunday (30th October) be sure to catch this show before it's gone, like those 25 minutes.
Full details on the show are available here.
***
Originally published on The Thin Air as part of the Picture This series.
Full article here.