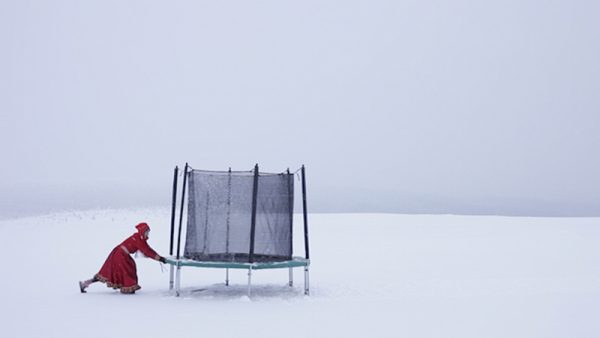 What: Bad (L)attitudes: Reassessing Finnish Femininity
Where: Galway Arts Centre
When: 5th August to 6th October
The works of five Finnish artists come together to form the latest exhibition in Galway Arts Centre entitled: Bad (L)attitudes: Reassessing Finnish Femininity. The artists, Suvi Aarnio, Johanna Havimäk, Marja Helander, Kirsti Kotilainen and Heta Kuchka, investigate both the traditional modes of expression and representation of the female body as well as the modern reclamation of the female body within contemporary art. The concepts of femininity in both their native Finnish culture and in the broader global context are also discussed within the five practices, which feature a variety of mediums – most notably video installations and concept clothing. Finland was regarded as a pioneer in women's rights in the early half of the 20th Century – being the first country to give both the right to vote and the right to stand for election to its female citizens in 1906, electing its first female MPs the following year. Through their work these five artists highlight the similarities and common social attributes between Ireland and her European Union ally. With this progressive past in my mind, it further serves to highlight the disparity in rights experienced by Irish women compared to the Nordic counterparts – Ireland and her 8th Amendment was highlighted as being "cruel, inhuman or degrading" earlier this summer by the UN. It is with a wry wit and an unbashful approach these five artist tackle their heavy subject matter. Due to its progressive policies and frequent placement in the upper echelons of global surveys such as 'best place to live as a woman' or 'best place to be a mother' etc., it is often incorrectly assumed that a debate on gender is no longer needed in Finland. This exhibition highlights that this dialogue is still needed regardless of country – something painfully apparent in Ireland.
Full details on the show are available here.
***
Originally published on The Thin Air as part of the Picture This series.
Full article here.